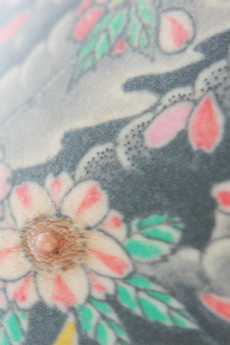 Hand-tattooing has some roughness and gives pleasure of refining colors over years at the same time. Tattooing delicately is most crucial for irezumi.

"Gradation"

The ultimately-sophisticated gradation technique is one of the features of irezumi (Japanese tattooing).

Without gradation, continuity or connection between designs can't be done. Only gradation can bring it all into one.

The dots next to the cherry petals are called "gravel gradation." There are various gradation techniques including "wind gradation" or "cloud gradation."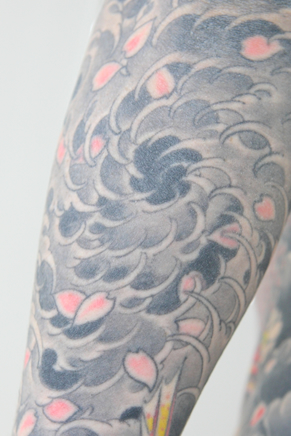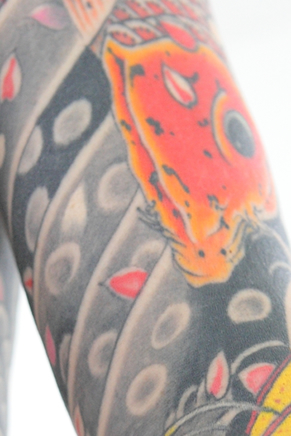 "Wave gradation" on the left, which is whirling waves indicating strong tides at the gateway to the upper stream. This is one of the most challenging designs for irezumi. "Water gradation" on the right, which expresses bubbles coming out of the mouth of carp.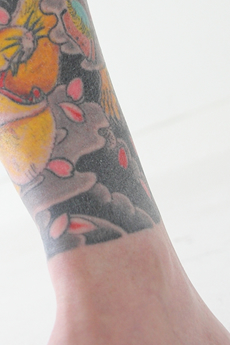 "Cutting Out"

The technique that only hand-tattooing can accomplish.
"Bukkiri" means cutting-out by a straight line. There is another cutting out technique done by a fluffy line.
The location of mikiri is determined by the tattooist to some extent, depending on the shape of the feet or the insteps of the person.